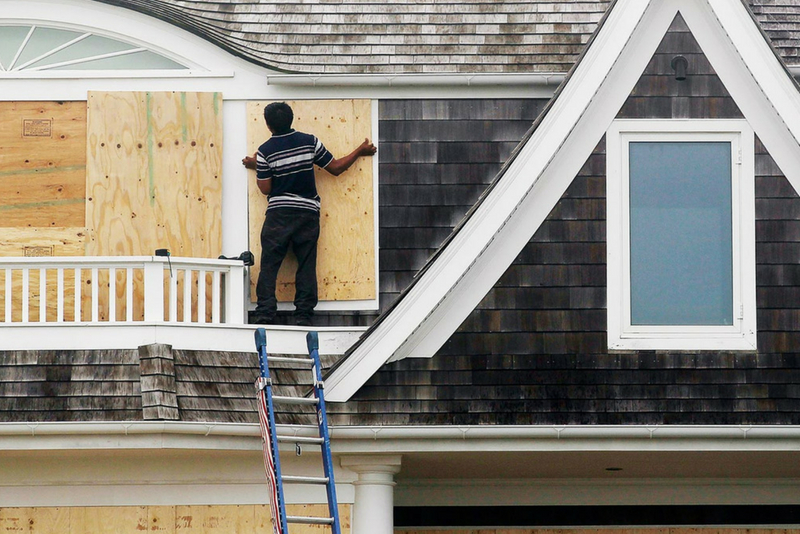 The 2017 Atlantic Hurricane season has been described as a hyperactive and catastrophic season, ending with seventeen (17) named storms, ten (10) hurricanes and six (6) major hurricanes causing damage and destruction to several countries including Dominica. This year's hurricane season is also expected to be above average estimating between one to four major hurricanes.
While we may not have the power to guarantee the safety of our homes and loved ones during a storm or hurricane there are measures we can take to help.
1) Build a strong roof. Losing the roof exposes the interior of the home to hurricane force winds, rain and flying debris and in certain circumstances the structure of the home may be affected once the roof has been detached so it is extremely important that proper building codes and guidelines are followed during the construction process. While there is no 100% guarantee that the roof will remain intact, following the right guidelines increases the likelihood that it will. Metal tie-down straps can also be used to keep roof rafters tied to the top wall of your home and make it more difficult for them to be uplifted.
2) Protect your windows against strong winds and flying debris. Consider investing in hurricane-resistant windows made of impact resistant glass. Similar to car windows, hurricane-resistant windows has two layers with a tough inter layer in the center which holds glass in place in case it breaks. Although they are very costly they offer greater protection and as an added bonus block out 99% of transmitted ultraviolet light. A more cost effective measure that can be taken is the installation of shutters that can be locked to protect glass window panes.
3) Strong, stable, doors are essential to protecting your home against high winds. You need to be certain that the doors will remain closed, and that they are able to handle direct impact of flying debris. Consider upgrading your external doors to impact resistant fiberglass doors that will not rot or split like wooden doors or dent or rust or like steel doors. To protect glass doors you should consider using impact resistant glass. Protection boards can also be added for reinforcement.
4) Keep your yard free of debris that may become potential projectiles. Prior to a hurricane or tropical storm ensure that nearby trees are pruned and that cut / fallen branches are nowhere near the home. Trimming tree branches also helps prevent trees from being uprooted by allowing strong winds to flow through with ease. If you have any outdoor furniture in your backyard, porch, etc. place them inside the home or in a cellar where they cannot be blown away.
While there is no guarantee that the home will be fully protected after implementing these or any other methods of protection, it is wise to do whatever is possible to improve the chance of safeguarding your home and the lives of your family.