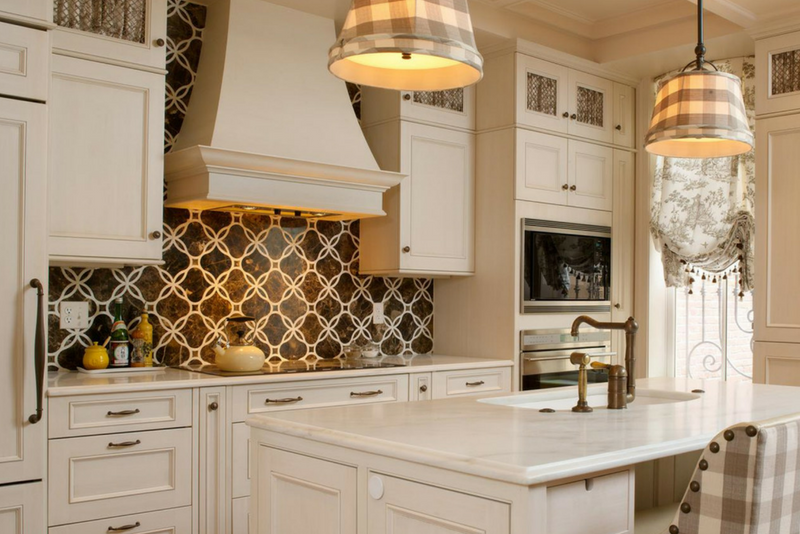 Kitchen backsplashes are easy-to-clean, vertical extensions to the kitchen countertops that protect the kitchen walls from being splattered with oil and food. They also prevent spilled liquids from leaking behind the kitchen cabinets. Installing a kitchen backsplash helps to keep the wall over the countertop dry and clean. A distinctive backsplash can also help a kitchen look great. It gives the room a finished quality.
When it comes to choosing a style for kitchen backsplash, you have myriad of options in front of you. If you have decided to remodel your kitchen, installing a tile backsplash is a great idea! Here are a few options available:-
Ceramic Tiles
One of the best backsplash tile ideas. Ceramic tiles are known for their durable and flexible nature, and hence, using these tiles for backsplash is the best way to improve the kitchen decor. Moreover, ceramic tiles are easy to clean, they come in a large variety of colors and patterns, they are available at an economic price range and you can install them anywhere on the kitchen wall, since they are easy to cut and fix. A large range of colors and patterns of ceramic tile backsplash designs, enable you to install a kitchen backsplash that will blend very well with pattern and colors of other kitchen components, which include, the wall, countertop and kitchen cabinets. Another advantage of using ceramic tiles is, ceramic tile backsplash installation is an easy Do-It-Yourself project and may not require professional help.
Glass Tiles
For a unique and exotic kitchen backsplash idea, installing glass tiles can be a good option. With the help of reflective and glossy surface of these glass tiles, you can give a splendid and sophisticated look to your kitchen decor. Some of the attractive features of these glass tiles are, non-porous and stain resistant. Due to the reflective and shiny nature of these glass tiles, these tiles can help to give an illusion of extra space for small kitchens. Using these tiles for kitchen backsplash will add brightness, and also make the kitchen look bigger. So, if you want to give a dramatic and unique look to your kitchen interior then you can certainly opt for these backsplash tiles. But, before that, make a note that glass tiles are a bit expensive, and you may have to pour some extra money for installing glass tile backsplash.
Tin Tiles
When you want to go for an economic backsplash along with easy installation, tin tiles can give you the best deal. Tin tiles, which are also referred as tin ceiling tiles, are durable, light weight and are available in a variety of designs, finishings and patterns. Black, silver, burgundy, white, golden are some of the colors available in tin tiles. These tiles can also be painted, and you can choose a color that goes well with other kitchen components. Installing these tin tiles for backsplash is quite easy and you need to simply nail these tiles in the wall. Hence, with these tin ceiling tiles and panels you can give a vintage look to your kitchen interior at an economic budget.
If you would have to choose one of the above types of tile backsplash options, which one would you choose and why?