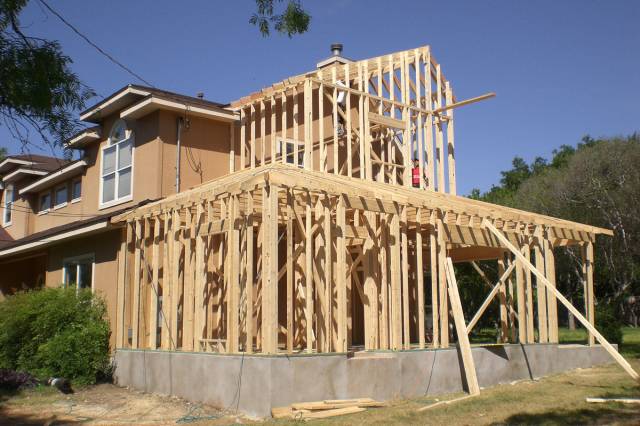 Renovations and additions can improve the comfort and functionality of your home as well as increase its value.  Renovation may be very simple in the sense that the only activity it involves is replacing existing materials like windows, doors, cupboards etc.  Larger renovation projects may need a great deal of consideration and planning especially if it's an addition to an existing building.
If you are planning on expanding your home please ponder on these:
Purpose – The reason for the renovation is a good place to start planning.  Your decision to add to your home may stem from reasons like family growth, increase in disposable income, the need for a more comfortable living space etc.  These reasons will affect things like material choice, style and size.
Location – Just as location is important for new buildings, it is important when adding to an existing building especially as utilities are already well placed.  Choose the location that's most convenient for the purpose.  Enhance the environmental quality of the building by taking advantage of and considering a beautiful view, use of yard space, the flow between the current sections of the house to the addition as well as making use of natural ventilation and lighting.  These aspects are a few that could contribute to your decision.  The extent of the renovation may warrant involvement by the local planning authority.
Size – The larger the square footage of the addition the higher the cost of construction.  The reason for the addition and the amount of money available helps determine size.  The purpose also helps determine type of materials to be used.  E.g. a large increase in disposable income could encourage a luxurious finish.
Appeal – No one wants their addition to look like a misplaced ornament.  Although additions don't allow expression of creativity and personal taste as designing a new home would, it could be seen as a pattern to follow.  So if your house has frosted white windows and oversized doors for example you would want to match that.  If it is difficult to obtain those items for any reason then you could simply match the colour and the interior layout. If budget permits, change all windows and doors to create a more cohesive look.  Try as much as possible to maintain one general look on the exterior.
Plan and budget – Develop a general idea of the amount of money you want to and can spend on this project.  Once you know how much money is available compare it to your plan.  Comparing renovation plans to budgeted funds allows you to weed out any part of the renovation that is not compulsory or necessary at this time or increase the scope of the project.
A lot of components come into play when adding to your home and you may want to avoid costly or dangerous mistakes.  If you intend to renovate or remodel in the New Year now would be a good time to start planning.  If the remodel or renovation is planned for the Christmas, consult a professional before jumping in!