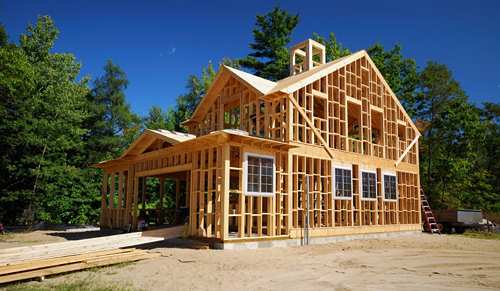 The decision of whether to buy a home or to build a home is one faced by many individuals.  Being involved in the real estate component of our businesses, we come across many people looking to buy a home, most with the justification that it will be much more convenient to buy the house and move in immediately, avoiding the construction process and period.  On the other hand, we have the privilege of witnessing our architects serving clients who are adamant that building their home is the best way to go.  Today we share with you five (5) common rationales from our clients as to why you should chose to design and build your own home.
You get your dream home
The biggest advantage is that you can build your dream home or something very close to it. When you are searching for a home, it is often impossible to find one that has everything you desire, you most likely have to make compromises.  When building your own home, there will be far fewer, if any compromises to be made. You have a lot more control over the design and function of your home.
Your home will be brand new
When you work with design and building companies, they will build you a beautiful brand new home. Whereas, when you buy an existing home, you may find that it has not been treated with care by its previous owners or that it has alterations that are not pleasing to you. A new home is a blank canvas with which you can do whatever you want.
New homes are more efficient
Any property built these days must adhere to the current efficiency standards. These standards cover elements such as heating, cooling and ventilation, and many others which results in more efficient and stronger homes being built.  Not only does it lead to comfortable living conditions but it can also be an environmentally friendly and cost-effective way to live.
Choice of materials
With the increase in availability of different types of building material including environmentally friendly material you get to choose your building materials.  Most new homes are designed to use more environmentally friendly materials and energy efficient systems to create a home that is far more sustainable.
Government Fees
The government fees payable by a buyer on a typical property transfer is 7.5% of the sale price or value, whichever is greater.  You can buy land and pay associated fees on it then build, avoiding payment of government fees and often lawyer fees on land plus house price or value.
If finding that perfect home has proven to be difficult so far, why not consider having it built?