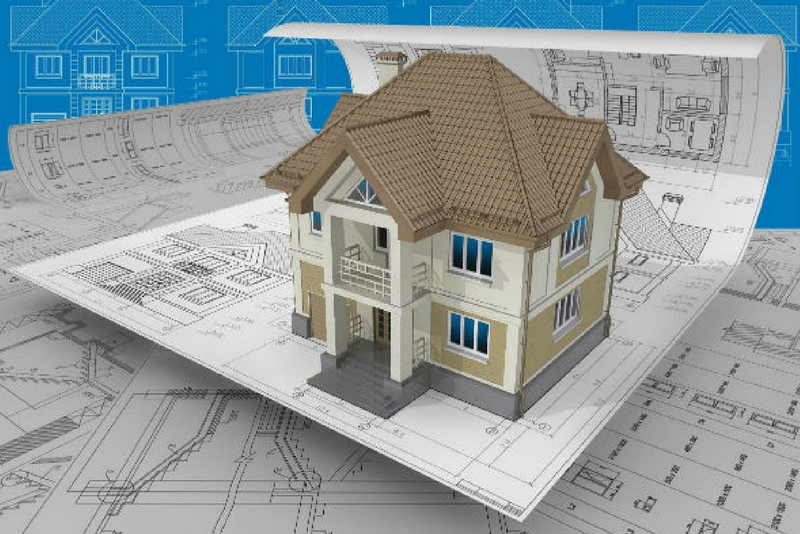 Every construction job is different, and from our previous article we discussed the different Variables That Can Affect the Construction Timeline. However, there are some steps in the process that are standard when it comes to building a home. A construction timeline tailored to the house you are building should be provided before the project begins. If one is not provided there is nothing wrong with asking for one.
According to Home Building Smart, here's what the average construction timeline might look like:
Pre-construction period
Before you begin, the construction plans and cost estimates should be finalized and your finances (loans, etc.) should be sorted out. This can take one to two months maybe even longer.

Preparing the lot and laying the foundation

This includes clearing out trees, leveling the lot, construction of the foundation and starting the flooring. A month is about the average timeline for this step.

Framing the house and building the roof
Framing usually takes about two months, but can be delayed by the weather. Once the roof is completed: framing and covering, weather is generally less of a hindrance as it allows for different activities to be undertaken within the structure during rain.
Siding and services: electrical and plumbing
Workers will erect internal and external walls of the house, which takes about a month. With the walls in place, rough plumbing and electrical wiring works, heating, ventilation, and air conditioning (if included) can be done but the installation of services will be ongoing.
Surface finishing
This is when the inside of your house starts to look like a house, with the work completed. Expect about two months.
Fixture installation and finishing works
In the final two months painting is done in addition to finishing the plumbing and electrical work and hanging of ceiling fans, if any.
Punch list
This is a critical step where you do a final walk through and you and your contractor create a to-do list of little things that still need finishing up to ensure that the work meets your expectations. Make sure you go into this with a critical eye and question anything that seems inconsistent with these expectations.  This is your chance to get your contractor to fix mistakes before you move in.
Some of these steps can overlap, of course, and as previously stated delays along the way can make the job take longer than anticipated.
Have you experienced the home building process? What timeline did it take? Share with us in the comments below.
If you need any clarification on this topic, feel free to email us at info@millenia.dm.