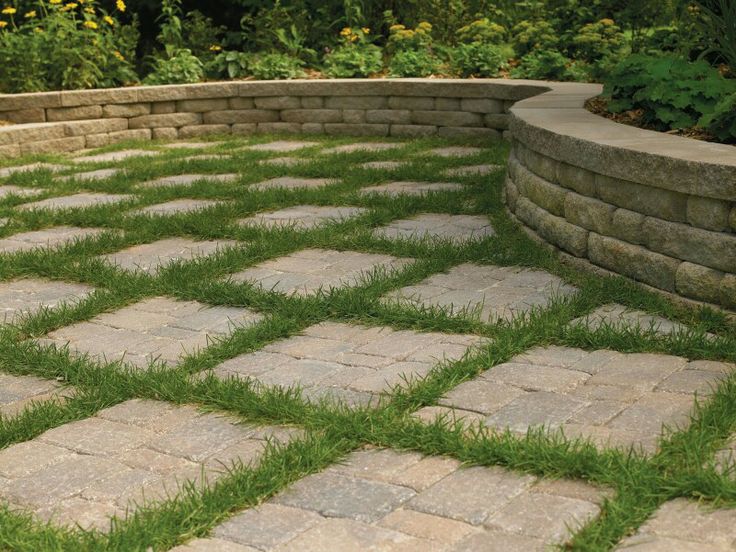 You only get one chance to make a first impression therefore it's always wise to make it great. First impressions are important in all aspects of life, from the first time you meet someone, your first day at a new job, and the first time someone visits your home. Whenever someone visits your home they start making their impressions from outside. This impression is formed not only of the house but the entire yard as well so it is beneficial that the exterior of your home gives a welcoming ambiance. Ground covers are excellent ways to improve the appeal of your yard and property.
There are several options in ground cover that are available to improve the visual appeal of your home:
1)The most obvious choice is a well-manicured lawn which has traditionally been viewed as the perfect option for the home's outdoor surroundings. A lawn offers both aesthetic pleasure and convenience for much recreational use of the outdoor space.
2)Pavers are paving stones or pre-cut slabs of cement commonly used for exterior flooring. They provide an easy way to cover a large area of ground without a lot of maintenance. Pavers provide the added benefit of creating a nice flat ground, perfect for outdoor tables and chairs.
3)A gravel path is one of the quickest changes you can make to your landscape. Not only is gravel easy to work with, it is also very cost effective. All it takes is a few yards of landscaping cloth, edging in the form of brick, stone, etc. and the ability to spread gravel.
4)Large stones such as flagstone or sandstone add warmth and texture to a landscape, although it can be the most difficult option to install. Not only are the stones quite heavy, but it's more of a puzzle than anything else.
5)Bricks are a classic alternative to pavers. They take a bit more time to install, but the extra effort will go a long way in terms of visual appeal.
6)Moss, ferns and ornamental grass can be used between stones and pavers to soften the space. They can also be used at the edge of walkways or the edge of the entire yard space and in areas with little or no foot traffic.
Most of these ground cover options can be combined, for example a path of pavers set between lanes of gravel or a walkway defined by gravel through a lawn.
Look into these options to see which one or a combination of them that complements the look of your home and its general surroundings.