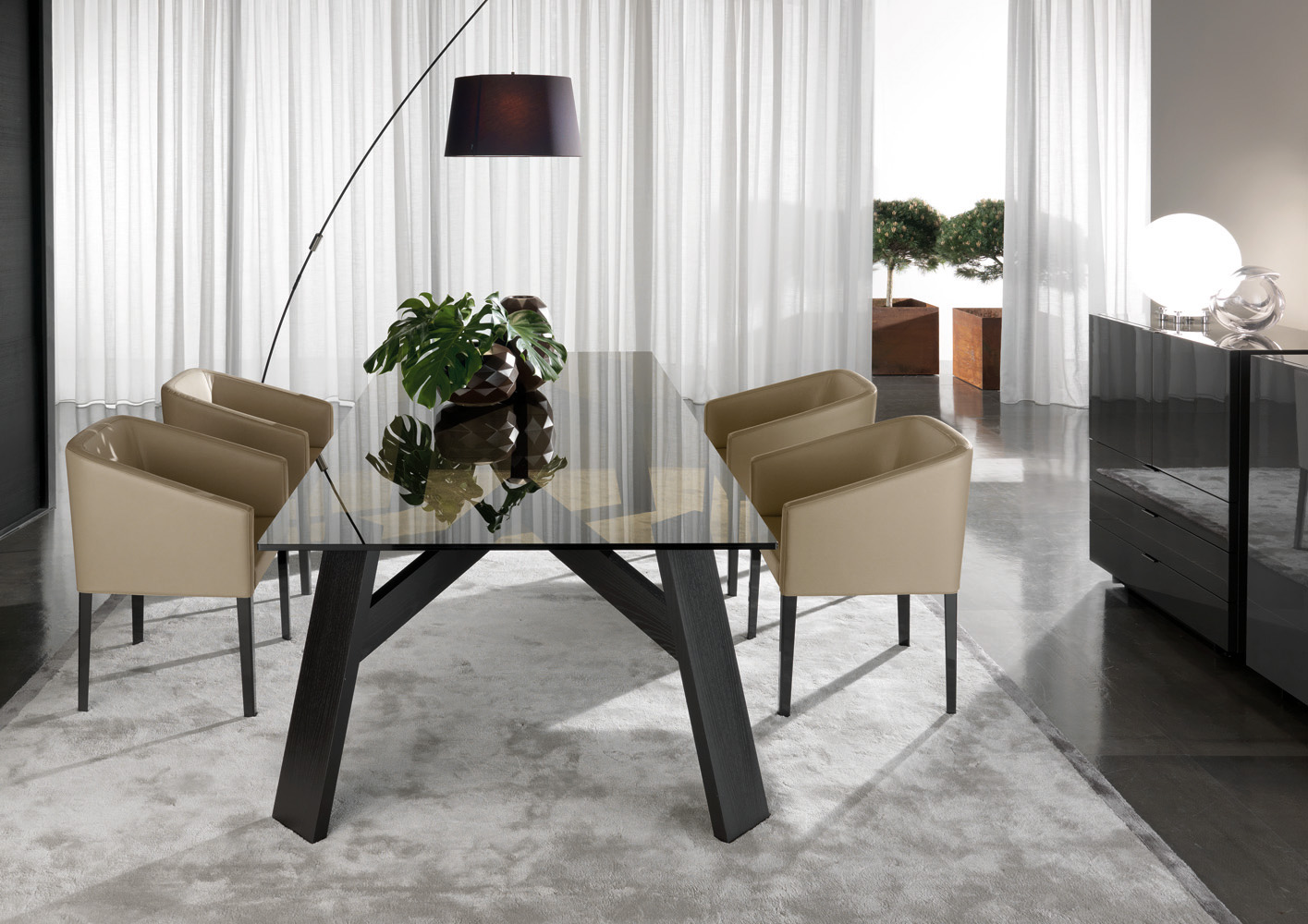 Glass can be a very useful tool in home décor and design. Glass can come in several forms from glazing, to counter tops and decorative walls. Whether you enjoy using glass to bring in the morning sun, or a hundred other purposes, glass can be overlooked when customizing home interiors. Here are some ways to let glass brighten your home.

Glass furniture: Tables, chairs, mirrors… the list goes on and on of glass furnishings that are available for daily use.  Glass table tops in dining rooms and home offices give a sophisticated and executive styling to your interiors.  Glass can be paired with wood, leather and metals for interesting aesthetics. Glass cabinet doors allow for decorative wares or décor items to be displayed.  Specifically in the kitchen, cupboard doors with glass add a practical touch since finding items being stored is made much easier.


Reflectivity and light: The presence of light. Light makes a room feel larger, more comfortable, and more natural.  Glass brings in light naturally to your home and it can be used to obscure, brighten, and enhance views. Windows with expansive glass takes advantage of picturesque views since glass is a miracle worker for reflecting light and illuminating surfaces.

Use glass as your exterior material: Today, the use of glass in exterior sheathing is popular, especially in high rise commercial buildings. In your home, if you like to be connected with your exterior, use wide expansive glass to draw the outdoors in.

Partitions: Transparent or translucent glass, even combinations of the two, can be used for internal partitions to seemingly increase the sense of interior space and introduce light into rooms. Depending on the translucency of the glass, a glazed partition can be used to create varying degrees of vision control in a room, even complete privacy if required, without resorting to blinds and curtains. Consider glass as a divider wall between a master bedroom area and a master bathroom. Glass block can let light through, and keep ample privacy at the same time. Try using different glass materials for all rooms in your home.

A design incorporating glass is both practical and of great visual appeal. Also, implementing this design at whatever scale or budget will modernize any room.