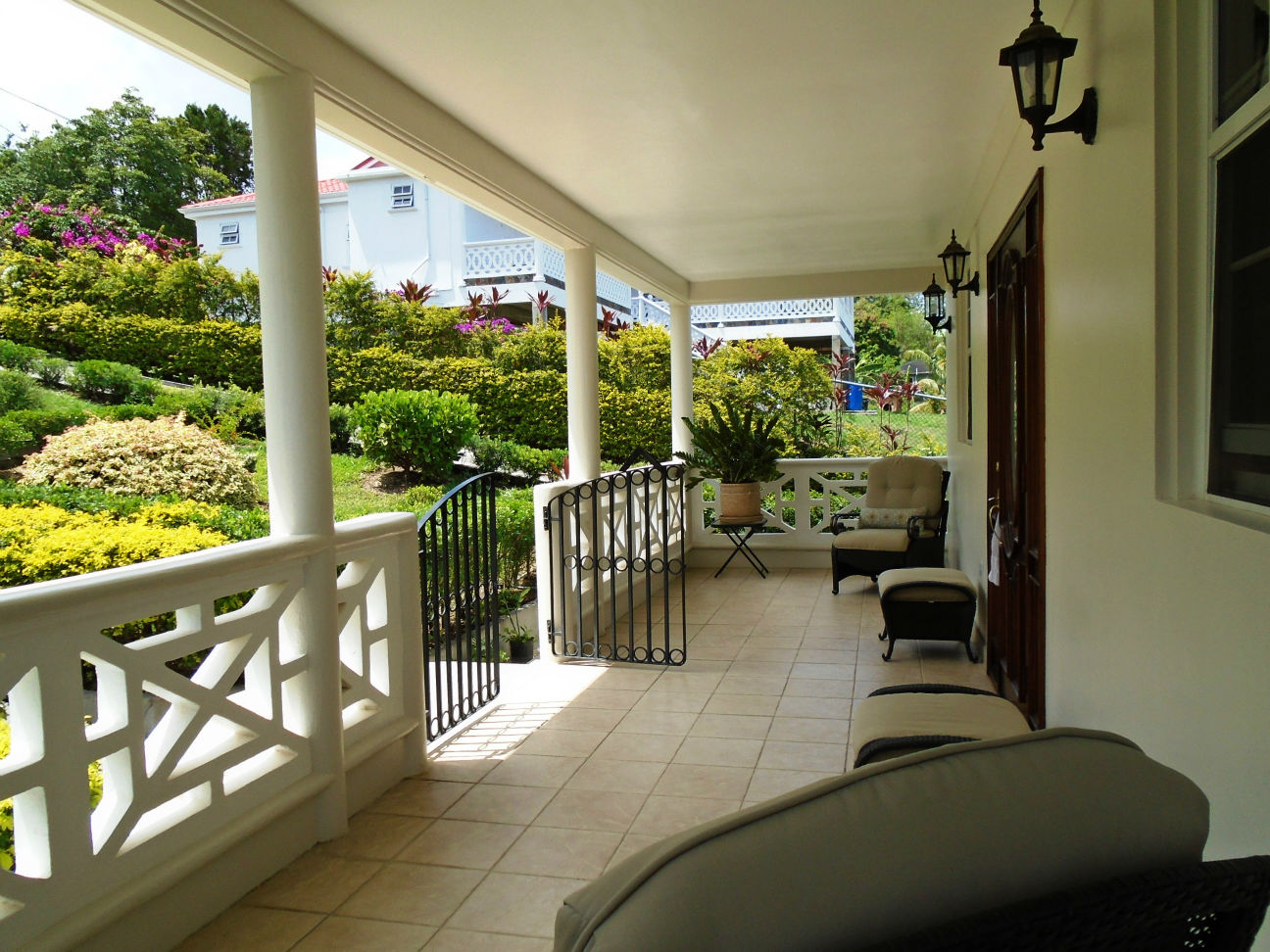 The kitchen may be the heart of the home, but the front porch is like a handshake, welcoming visitors, serving as a connection point with the neighborhood, and role-playing as the first and sometimes only impression for passers-by and neighbors.
Whether it's a sweeping, wrap around balcony or a cozy nook off the entryway of your home, a warm and welcoming porch brings indoor comforts outside, making it the perfect place to unwind with a cup of coffee or catch up with friends and neighbors.  The front porch adds value and instant curb appeal to any home.
Need some tips for spicing up your front porch?
Design with stylish, yet weather resistant furniture, instead of simple plastic lawn chairs.  This can turn a porch into a warm and welcoming gathering space.
Add some throw pillows to make your porch feel more personal.  A matching outdoor rug will make the space look cozy and more pulled together.
Adding a rocking chair or two painted in white, and metal coffee table will add character to the space.
Hanging baskets of flowers are a great way to free up planter space on your porch. The bright blooms will bring instant color to the front of the home.
To boost your home's curb appeal, try painting the trim of your porch in a bold and unexpected color, like purple.