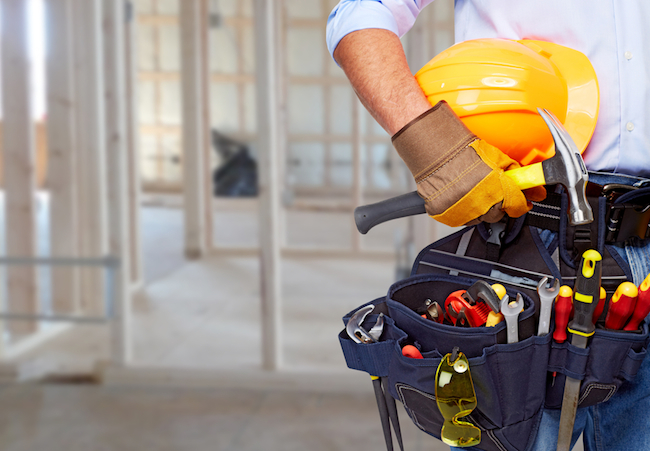 Before hiring a contractor / builder to construct your home first ask these important questions we share with you this week.
Question #1: How long have you been working in this industry?
You need to know how the builder / contractor learned the trade and how much experience has been acquired.  While more experience does not always mean better service, a builder / contractor who has been around the block a time or two is more likely to have a proven track record.
Also, ask whether or not this builder / contractor is a member of any professional construction body.  This is not a determining factor but it provides more credibility.
Question #2: Are you willing to provide me with references?
A builder/contractor who is proud of their accomplishments would be happy to provide contact information for owners of projects that they have worked on, and would love to show you their work.  Be mindful that you are looking for projects that fit the style and scale that fit your needs.
Question #3: How does the actual work get done?
Some builders / contractors subcontract or use someone else as a foreman on their projects.  Getting background information on this person is important. Taking a look at projects handled by this foreman is essential.
In addition, it is useful to find out how the work will be laid out and what the typical work day will be: working hours, line of communication/responsibility.
Question #4: What is the payment schedule?
Different contractors / builders may offer different options when it comes to payment and different options may work better for your situation. However, never pay for the work in its entirety prior to the job's completion and inspection. Do pay a fair down payment but you should establish a payment plan tied to progress and should hold back the final payment until the job is completed in keeping with the agreement and reasonable standards.
Question #5: Will you write out a contract specifying what you will do, the anticipated time frame, quality of material, payment schedule, and a termination clause?
A builder/contractor (or any professional) can offer you the moon but deliver a pebble; and what can you do about it if you don't have the agreement in writing? Not much. Request a written contract that includes the items listed above.  Have the contractor sign and date the contract and keep a copy in your records. Beyond that, make sure you understand everything in the contract. There needs to be a written and clear outline of who is to do what and when – and what happens if there is a violation.  This contract will be useful if any legal action has to be taken.
Is there any other question you would like to add?