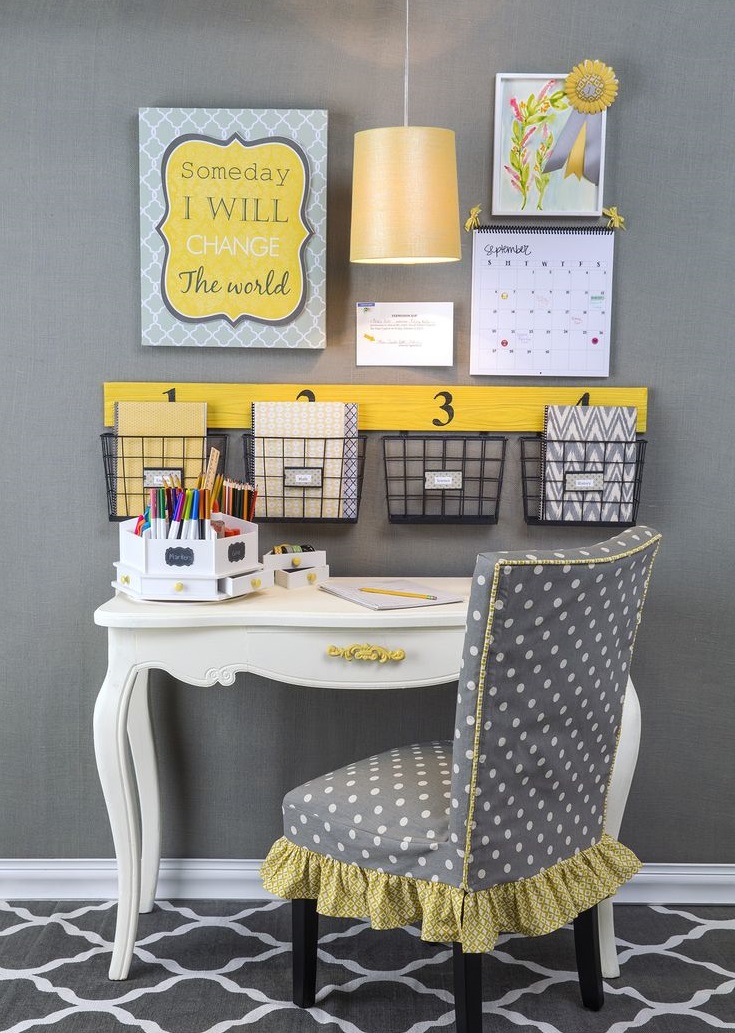 After several months away, preparations for a new school year can be overwhelming and intimidating. Whether you spent the summer relaxing or working, transition to the routine of the school week can be a challenge. Some adjustments to personal habits, mental preparation, and simple organization of supplies can boost confidence of both the students and parents as the school year begins. Below are a few helpful tips:
A designated work area can make studying more fun and help motivate your child. Students require a work space that is quiet and limits distractions so that they can study effectively. As young as they may be it is beneficial to create an environment where they are able to complete their home assignments, study and read. To maximize efficiency in this work space, try out these simple organization tips:
Keep the area neat and clutter free. Ensure that there is adequate space for the basics and get rid of everything else!
Having a personalized calendar to keep track of assignments throughout the school term can help students remember the work that needs to be done – some children need extra help remaining organized and remembering their assignments.
Including a clock in the study area can also help them stay on schedule. A clock matching the decor of the study area would be a great idea. Musical wall clocks that emit a tune after a certain period of time such as a cuckoo clock are great for children.
Include a space for storing past assignments, notes, and supplies. A good option is having a kid friendly file cabinet. This will help improve your child's organizational skills. It would also be beneficial to include a bookshelf nearby to keep textbooks and other resources close by for when they are needed.
While listening to music and using other forms of media can be an effective studying technique, especially as a method of retaining information, studying in silence can be just as effective. Ensure that the television and other electronic distractions stay off while studying or working on assignments most of the time if not all the time.
"All work and no play make Jack a dull boy". While working hard is important taking a break and having a bit of rest and relaxation is equally important. When studying take a few minutes break to help alleviate eye fatigue, neck fatigue and brain fatigue.
We hope these tips will be helpful as the new academic year begins.