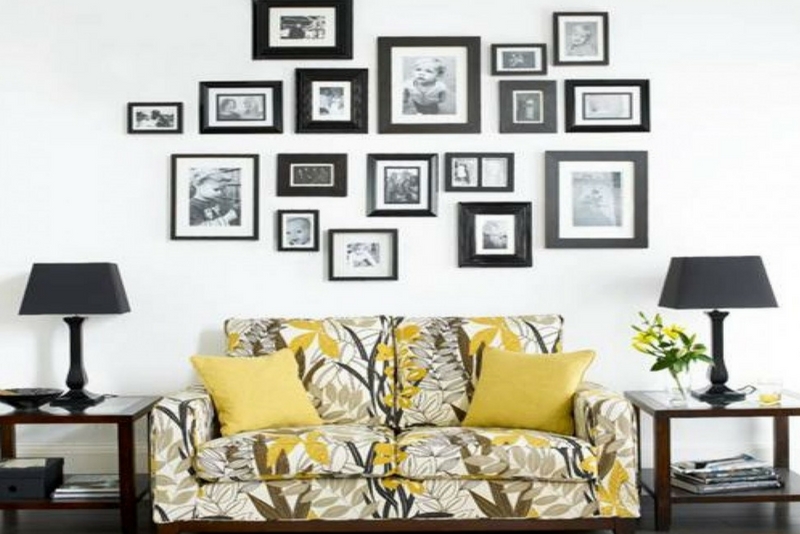 Homeowners generally tend to design rooms without making use of the walls. If walls are left bare it gives off an incomplete feel to a room. If you do not have an eye for design, figuring where to start in regards to wall décor may be difficult. For all intents and purposes you can chose to follow your instincts, but we have included a few ideas that you can use in this article.
Similar to furniture, wall décor can be arranged to change the mood of a room, and reflect an individual's personality.  Here are a few tips that can help you use wall décor to make your home design more interesting:  
Art can have a significant impact on the mood and ambiance of the room in which it will be placed. The right color or subject of a piece can bring life and energy into a room. Art in itself can take on many forms. If you are interested in an option besides having the average painting or drawing consider using large canvases painted with interior latex paint.
Family photos or photographs that are highly sentimental tend to remind us of loved ones and happy times and transfers that feeling in the room. Search your photo albums and electronic devices for the best shots that you can find and have them framed.
Mirrors are essentially the wonder child of design therefore it is wise to learn how to incorporate them in your home design. They reflect light and make a room feel brighter and appear larger, while adding visual dimension and depth.
Fabric can also be used as artwork. A piece of fabric with a color scheme or pattern that speaks to your personal taste that meshes with the style of your room can be easily framed and hung on a wall as piece of art.
Be as creative and imaginative as possible. In truth many items that you probably would not consider can make wonderful wall décor if hung in an appealing manner. For example, plates in unexpected colors can form a beautiful wall arrangement.   Artistic pieces created with materials such as ceramic, glass, wood, feathers, metal, plastic etc. make great wall décor.  Even the frame used for hanging artwork and photographs can be considered a work of art in itself. Use your decorating sense when choosing a frame so that you can reap the most benefit from the purchase.
If your walls are naked, complete your home's design by dressing them up!
Written by
Garn Todd Joseph & Jillian La Rocque
Marketing Officers for the Millenia Group of Companies