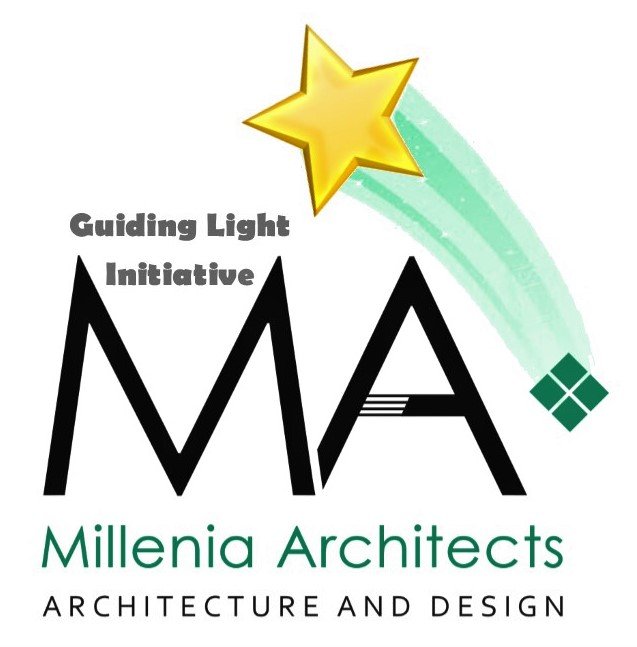 Millenia Architects is pleased to launch the "Guiding Light Initiative" which is a socially responsible answer for tackling the issues of empowering our youth and creating an environment which encourages our technically trained young persons to be engaged in employment locally instead of seeking work opportunities on distant shores. 
Businesses, as leaders in the communities in which we operate, bear part of the responsibility to shape the future of our country.  Paying lip service to any issue of importance has never gotten us anywhere in the past and it will not do so now or in the future. The matters of youth empowerment and brain drain are real concerns in Dominica and while we advise our youth to remain at home where they should reach for the stars as they seek to develop themselves and in so doing bring development to our country, we stop short of providing them with the tools to do so. 
The Millenia Group, the parent company of Millenia Architects, has taken this initiative to provide apprenticeship and internship positions at our company to young persons who have invested in training at our local college in the fields of our expertise: architecture, engineering, quantity surveying, building/construction technology, among others, with the aim of providing them with a start to their professional career and on-the-job training and experience that will assist them in overcoming the hurdle of not qualifying for future job opportunities due to lack of experience, while they earn income which they can use toward preparing for furthering their studies.   Two young persons began on-the-job training with the Millenia Group on 30th April 2018. 
Another part of this initiative is the award of a scholarship for tuition for one year to assist a student enrolled for the Architecture Associates degree program at the Dominica State College in September 2018.  Application forms will be made available in June 2018.
"The Millenia Group, comprising of Millenia Architects, Sorell Consulting Ltd., Kaliber Construction & Homes, and Millenia Realty, believes that sustainable development goes far beyond bricks and mortar that is why we have decided to invest in the development of the human resource that is needed to create a resilient economy for decades to come." – Executive Director of the Millenia Group, Alistair Grell.