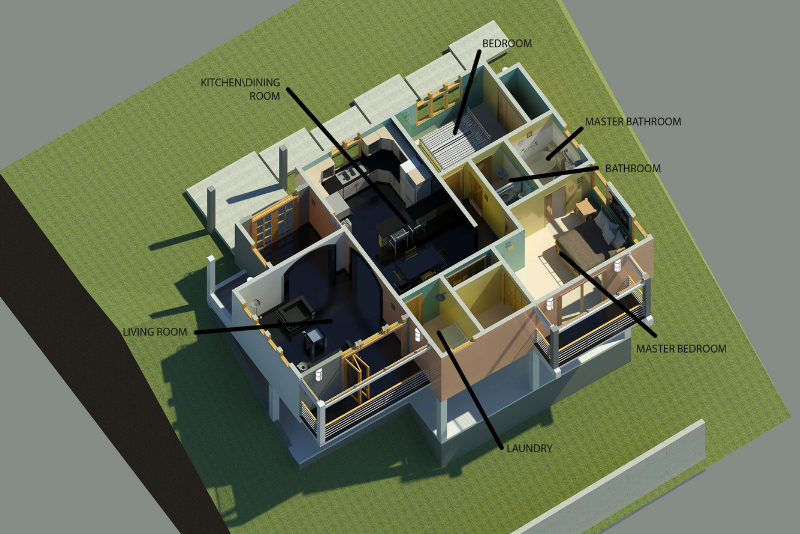 Details – Consider the bigger details such as the size of the house, the number of floors, the kind and number of rooms and bathrooms before deciding the smaller details.
Establish your budget – You're going to have to do some math if you want this process to be successful. There are a number of financial and personal requirements when seeking financing from institutions.   Getting prequalified for a loan will be very helpful and avoids getting your hopes up on a home that isn't in your budget. 
This is likely going to be one of the biggest purchases of your life, so don't be lazy about it, work with a mortgage broker/ loans officer to educate yourself.  You may have to disclose personal financial information but at the end you will know what you realistically can afford.
What makes the house a home – Determine what your needs and wants are and what will make the home most comfortable and welcoming. What amount of time is expected to be spent in the house and in what areas will more time be spent? What is the present and expected size of your family or home occupants?  Will there be any disabled residents or regular visitors? 
Location, location, location — Value of land differs based on its location however homes nearby will have a substantial effect on the worth of your home. If you build the most modest house in a high-priced community, you can do very well for yourself in terms of your investment. The more expensive houses will raise yours to a higher value than it would command in less expensive neighborhoods.  You have an equally sound investment if your home is in the same price range as the ones around it, however if you build the same modest home in a neighborhood that is considered bad, you might as well forget your potential investment.
If you already have the land, it would be wise to understand the land on which the home will be built before deciding on the plan. The plan you choose must fit the dimensions or specifications of your lot.  These may dictate the maximum depth or width of the plan, or dictate if the plan requires a two-story solution. You also need to know the topography of the lot. If it's on sloped property, you may have to limit your plan search to a split-level design.
Your lifestyle and the lifestyle patterns of your family are very important when choosing a house plan. Some people enjoy cooking so they might require a lot of space for the kitchen. However, other people who are working at home might require more office space. 
Your plans and the local building codes and requirements – Custom plans are sometimes designed with no specific building codes or requirements. If they are, they may most likely be designed to suit the country in which they were drawn. When selecting a house plan, it must be considered whether it complies with the building codes for the area in which the building will be constructed.
Add value to your home – The more valuable features of a home should be considered when designing and making preparations for finishes like creating great curb appeal outside the house, placing glass windows and doors on the side of the home that faces the most attractive views. These will add value to the home and make it very inviting to guests and possible future buyers. 
Were the above tips useful?  Share this article with family and friends.