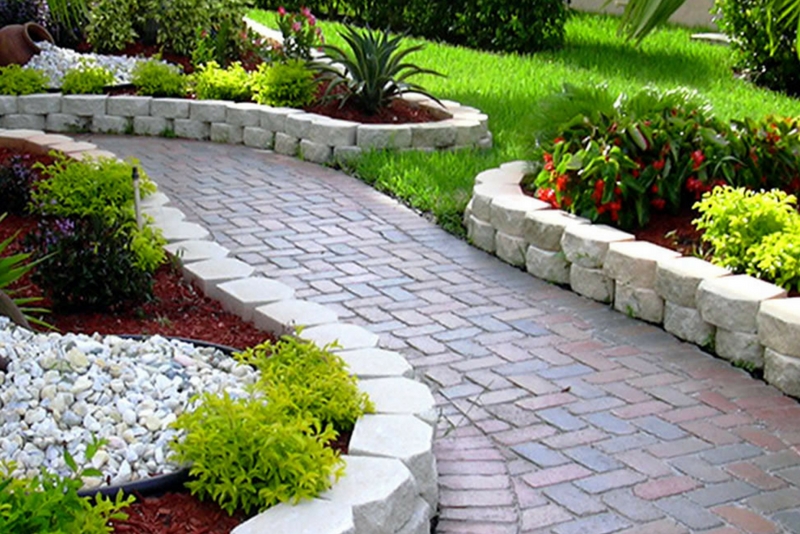 Are you thinking of enhancing the beauty of your home's exterior but you are not sure how or where to begin? Here are a few tips to consider when planning on modifying the visual features of your property.
Yard space – Before you begin, analyze your situation. Do you have children who would require part of this space to play? Do you want an area where you can grow vegetables? Will the area be used to entertain friends?…  Do a few sketches of your vision of the yard based on its intended use before making any final decisions.  It is important to plan ahead to avoid making costly decisions.  Or will it be easy to make changes after you've executed your initial idea?  Depending on the extent of work to be done it is best to consider seeking assistance from a professional. 
A walkway – Including a walkway leading to the entrance of the home using concrete steeping stones, decorative brick, natural flagstone, etc. can greatly improve the appeal of the property. When constructing the walkway it is best to use material that is similar to the exterior of the home so that it ties the path aesthetically to the home. An option to consider is providing a striking edge along the walkway, although in some cases curved edges add appeal and character to the property. In addition, edges can also be used to accentuate your flower or vegetable garden.
Patio – Building a patio or some other form of outdoor living space can enhance the overall look of the property as well as its functionality. Installing chairs or benches near trees or tall flowers gives that area a degree of privacy while being an excellent destination for relaxation.
Lighting – Amazing landscaping deserves to be visible even at night. Consider including outdoor lighting fixtures throughout the property rather than where you would install your standard outdoor lights. Lights serve many important functions; they add to the home's attractiveness, illuminate the environment and make the property much safer.
There are countless creative methods you can use to add character to your property.